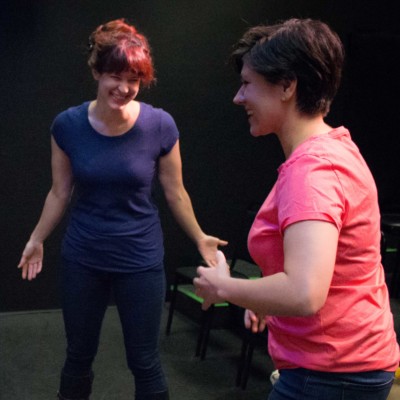 How to Talk Like Shakespeare Workshop
We have a whole day dedicated to talking like a pirate, why not talking like Shakespeare? It might sound inspiring, impossible, intriguing, or even intimidating. But this class will simply make it fun!  Performers and non performers alike can take this class; every student will be put at ease with some enjoyable games and exercises to learn the difference between our "thees" and "thous."  If you felt like you could just never "get" Shakespeare in high school, this class will rectify that.  You'll be throwing around both compliments and insults, Shakespeare-style, in no time!
What People Are Saying:
Amanda's classes feel the least zoom-like of all the zoom/online meetings. She creates the most fun and interactive environment...

Amanda has a knack for making learning fun more than any other improv teacher I've worked with.