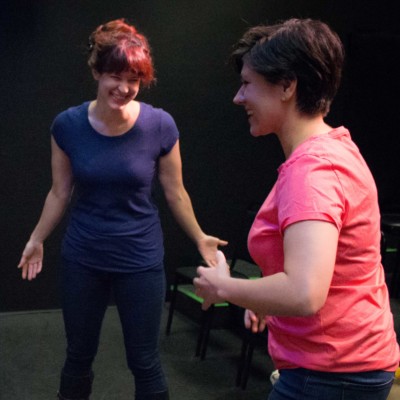 Talk Like Shakespeare Workshop
If you felt like you could just never "get" Shakespeare in high school, this class will rectify that. In this fun workshop for adults, students will play enjoyable games and exercises to learn the difference between their "thees" and "thous."  Students will be throwing around both compliments and insults, Shakespeare-style, in no time!
What People Are Saying:
Being in a class with Amanda is never intimidating and always fun.  Because the class is based in non-judgment and inclusion on all levels, you feel safe and open to discovery.  Her honesty and openness are inspiring and it's always a joy to be in a room with her.

Whether teaching or performing, Amanda brings the kind of openness and warmth to the room that is the heart of honest improvisation.