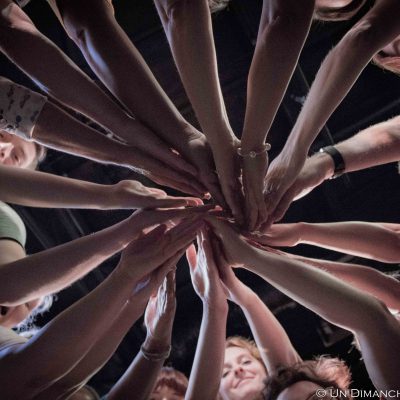 Intro to Improv
This workshop is your chance to get a small taste of how the art and fun of improv can impact your life in a positive way. In the span of just a couple of hours, students will get a small sampling of the gifts that can come from improvising. Improvisation is more than just a useful tool for actors, it's a different way of approaching life. Through enjoyable games and exercises, students who benefit from regular improv practice gain more confidence, more creativity, and more playfulness with the basic improv skills of listening, reacting, working with others, and trusting oneself. Find out if improv classes are right for you with this introductory workshop!
This workshop is pay-what-you-can! Simply enter the amount you can pay (even if it's just a dollar) when you register.
What People Are Saying:
I really enjoyed the safe environment that Amanda created.  I am really a beginner and I never felt like an outsider during the workshop.  Amanda made sure that we all walked away with a new skill and ways to think outside of the box!

I took my first improv class with Amanda, and I'm 

so glad I started with her. I walked into that class terrified - I had 

no acting experience and was rarely funny. She created an environment

where I felt encouraged and safe to be vulnerable (a rarity for me at 

that time)….I can also honestly say that her classes have changed my life outside 

of improv – I'm more open, more comfortable with failure and less 

stressed in social situations.