First person storytelling shows are all the rage on stages and podcasts across the country.  In this class, you will learn how to take true events from your own life and weave them into engaging performances. We will work on presentation, story structure, different approaches, and creating your own unique style.  Each week, students will be given a new assignment for how to structure a story.  Students choose their own subject matter for their personal stories.  This class culminates in a private online performance (invite only), where each student will get to tell a 3-7 minute personal story.
Dates

Saturdays, 12-2:30pm EDT, September 10-October 29

Cost

$260

LocationOnline
Prerequisites

No experience necessary.
Amanda's Online Personal Storytelling class was amazing! I learned about myself and built new skills. It was a cathartic experience. Highly recommend it to anyone!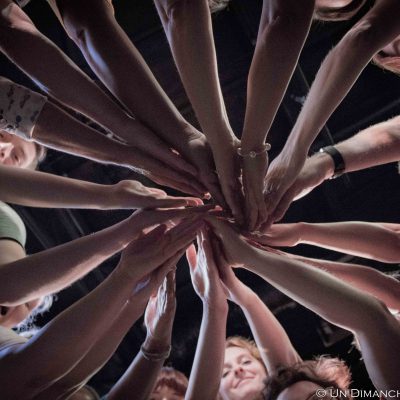 Improvisation is more than just a useful tool for actors, it's a different way of approaching life. Through fun games and exercises, students will gain more confidence, more creativity, and more playfulness with the basic improv skills of listening, reacting, working with others, and trusting oneself. Not only will it make you more comfortable while thinking on your feet, it's really fun! This fun online class does NOT culminate in a graduation show as it is focused on process, not  performance; it's simply eight weeks of meeting and playing in an enjoyable, supportive environment without the pressure of a final show.
Dates

Saturdays, 3:30-5:30pm EDT, September 10 - October 29

Cost

$250

LocationOnline
Prerequisites

No previous training or experience necessary.
Amanda's classes feel the least zoom-like of all the zoom/online
meetings. She creates the most fun and interactive environment that
makes you actually forget you're on a computer alone in your room and
are instead transported to a room full of laughter and games…